Sale!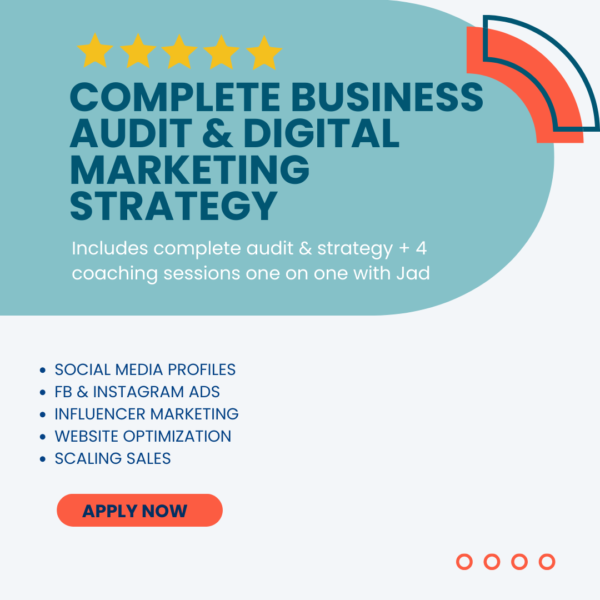 One on One Session
Complete Digital Marketing Strategy & 1 on 1 Sessions
Suitable if you need help taking your business to the next level.
Complete digital marketing strategy done by Jad to move your business in the right direction and execution planning.
The strategy also includes 4 one on one sessions with Jad (weekly session) to learn about your business, explain the planned strategy, explain how to implement the tactics, and follow up on your progress within the month.
Not sure if it's what you're looking for? Apply for a free 15minutes session here.
This plan is a great option to learn how to grow your business and how to execute to get better results and sales.
Limited monthly seats.
After placing order, you will be contacted for approval.